CASA Missionary
CASA TAO – A place for adolescent mothers from jungle communities to get their feet on the ground, finish high school, become good mothers and learn Kingdom principles.  "TAO" stands for Transition to Autonomy and Orientation.  Its a full-fledged legal non-profit foundation that God placed in Psa. Ana's hands.  Its located just on the west side of the town of Rio Negro, in Tungurahua Province of Ecuador.
CASA TAO LEADERS:  Ana Galindo- is the visionary & director of the project.  This safe house is not only her idea, but her passion; defending women of all ages!   Ceci & Daniel- are one of our sets of house parents & really carry the majority of the load right now.  They are a wonderful young Christian couple w/o kids of their own yet.  They are studying at CEMIM Bible school to better prepare for ministry.  Our Psychologist– the government requires us to have a psychologist available for the girls.  The girls & kids- Each one is special & highly valued before God.  We'll keep the girl's personal details brief & unspecific to protect their privacy & development.
---
---
We have also already touched the lives of another 6-7 other girls & their children as well.  Some have advanced to the next level while others were not able to settle in or got home-sick for their communities despite an oppressive situation. We have poured Christ into them all.  The girls are not obligated in any way to stay.  Most realize that we are here to help them & can see the benefit & advantage to what they are learning.  Some have no other place they can be.
The facilities & logistics:  For the 1st year, CASA TAO Foundation was able to rent a really cute little wooden lodge.  It was a great starting place, but the maintenance of the wood structures was really high & the land lord kept pushing up the rent.  In Jan 2018, Ana had had enough & for 2018, God opened up a large 3 story building at a lower cost.
---
---
The new place is HUGE!  We think God has big plans!  One floor alone has 12 rooms each with a private bath & a large central meeting area.  We are blessed & the owner is appreciative of the cleaning & work we do because it was quite abandon. There is a big kitchen area, dining and kid's area, offices and workshop & counseling space and even a house parent's apartment. There is also a large garden area for the girls, which is culturally really important for them.  Here are a few shots
---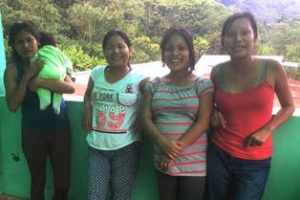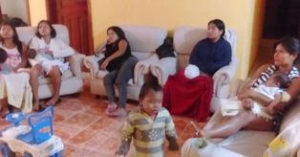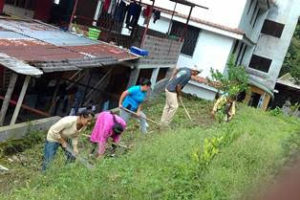 ---
The future:  It's looking like Casa TAO will be getting flooded with young girls needing help.  MVI has come behind this project & Casa TAO might be receiving a young missionary couple to help out.  Individuals are stepping forward & helping with rent & food funding.  These girls eat a lot!  We have received mother & baby clothing & kid's items.  (cribs, high-chairs, walkers etc.)  Each month God provides.
What would be helpful? 
-Your prayers for Ana, Ceci & Daniel, the other staff & the girls & your interest in their well-being & spiritual growth
-young girl & baby clothing, sheets, blankets, towels, (or donation/funds for the purchase of same)
-a monthly or one-time $$ donation to Casa TAO via MVI – you will receive a tax-deductible receipt
Un abrazo ("a hug "- as they say in Ecuador)
-don
Contact & giving info:  (Donations for Casa TAO should go to Missionary Ventures Int'l, (MVI)
PO Box 593550, Orlando, FL 32859 USA, 407-859-7322 www.mvi.org, -desígnate to Casa TAO
Ana Galindo   can be reached at: 011-593-99-551-5919 or best at anagalindop@hotmail.com,
Don Wolfram can be reached at: 727-488-6806 or best at donaldowolfram@aol.com,
Contributions are tax deductible & are directed almost 100% towards the ministry in Ecuador with the exception of just a small 5% for overhead taken by MVI